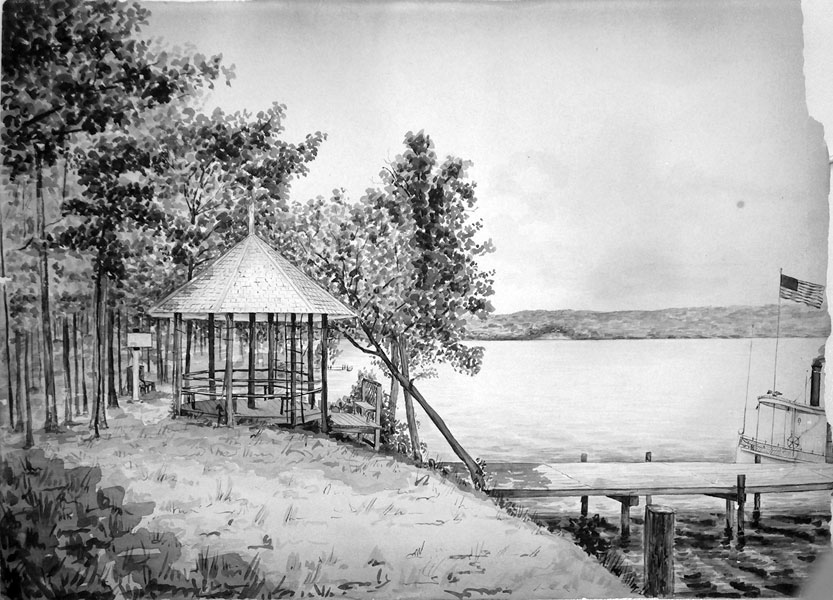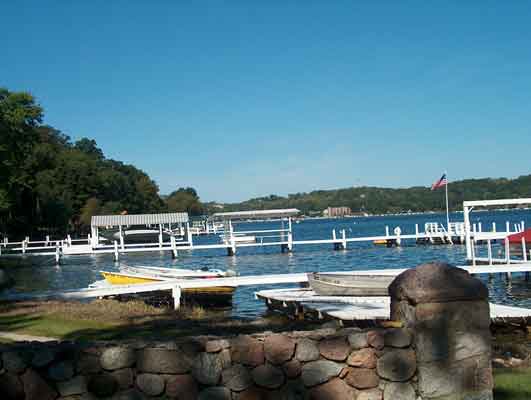 Harvard Camp/Club
Lake Geneva, WI
Original pen & ink sketch
Harvard Historical Society
Harvard, IL
This work was discovered in a box at the Harvard Historical Society in August of 2004. Written on the back is:

Burbank's little sister is named Lillie.
Notice "LILLIE" is printed as though for a child. If Lillie were around ten when this was written, Elbridge would have been around seventeen, and the year would have been around 1875.
This sketch shows what appears to be the West end of Lake Geneva in the background. I visited the yacht club (located where Burbank's Uncle Edward Ayer's summer home used to be) and the Harvard Club (on other side of the stone wall). A sixty-year resident of one of the Harvard Club homes showed me a 1920's photo book of Lake Geneva with a photo of the gazebo.